Today free speech social media platform GETTR is announcing a huge presence at the bicentennial celebration event of Brazil gaining its independence.
 
GETTR CEO Jason Miller will join millions of Brazilians in the streets of Rio de Janeiro tomorrow, September 7, 2022, as the celebration of freedom rings countrywide. Miller issued the following statement on the event:
 
"Brazilians know the true meaning of freedom and they have earnestly protected those rights for the last 200 years. We are proud to join Brazil's Independence Day celebration to honor free speech rights both on social media and across the country. 
 
"GETTR is a place where we take the freedom of speech seriously. For far too long, the Silicon Valley social media oligarchs have treated users' freedom of expression with a sense of digital colonialism. Today, we join with millions of Brazilians who are reclaiming their rights to free speech in one of the most exciting celebrations in the country's history."
 
The GETTR presence in Rio de Janeiro will boast a huge inflatable, free GETTR Brazil t-shirts, and a meet and greet with CEO Jason Miller. Exclusive footage of the event can be seen on GETTR by following the hashtag #BicentenarioBrasil.  
 
LOCATION: Avenida Atlantica, Rio de Janeiro, Brazil, on the corner of Rua Fernando Mendes on the beach front side, across the Avenue from the Windsor Hotel and near the Ayrton Senna statue and the "Posto Número 2 lifeguard station.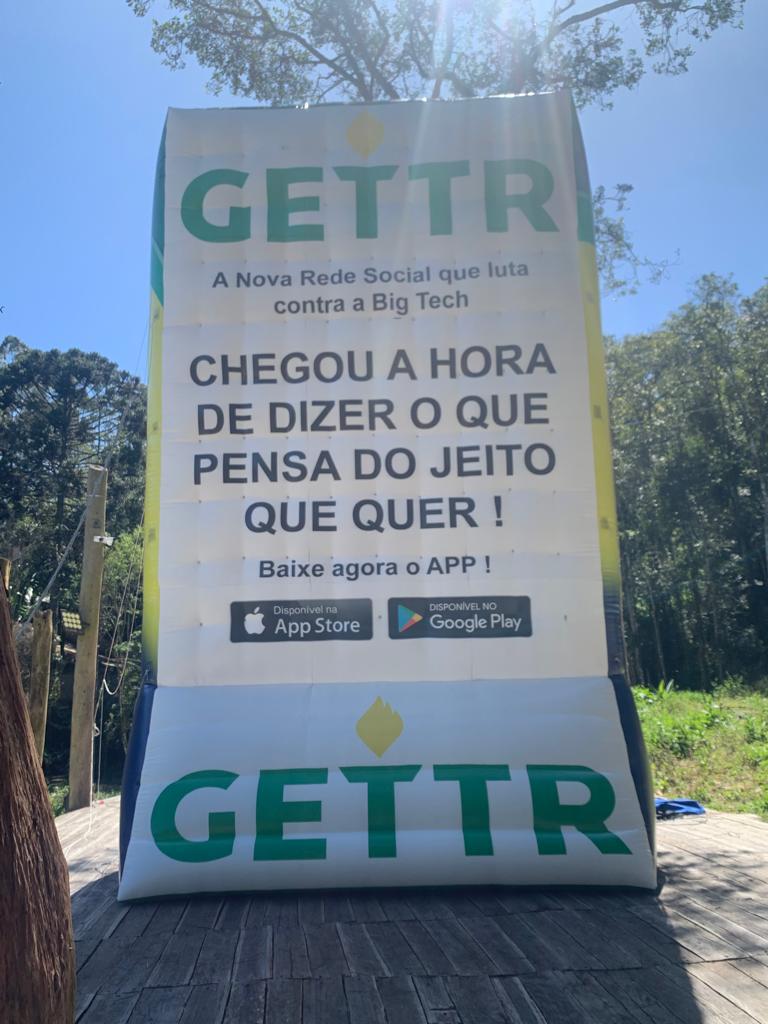 Today GETTR hosts more than 6 million unique users across 192 different countries worldwide. Following the release of the livestreaming feature, the platform has seen well over 200 million livestream views. The platform is set to release more updated features in the coming days.